Reading plays an important part in our life. One of Emily's favourite things to do is to curl up and read a book books with me. If she had it her way, I'm sure she wouldn't even stop to eat. The little bookworm...she even sleeps with her books over her teddy bear most nights!
I'm always happy to indulge her appetite for learning by reading as much as we can, whenever we can. I was very excited to receive a package from Fitzhenry & Whiteside with some new additions to our growing library.
Inside were two new books!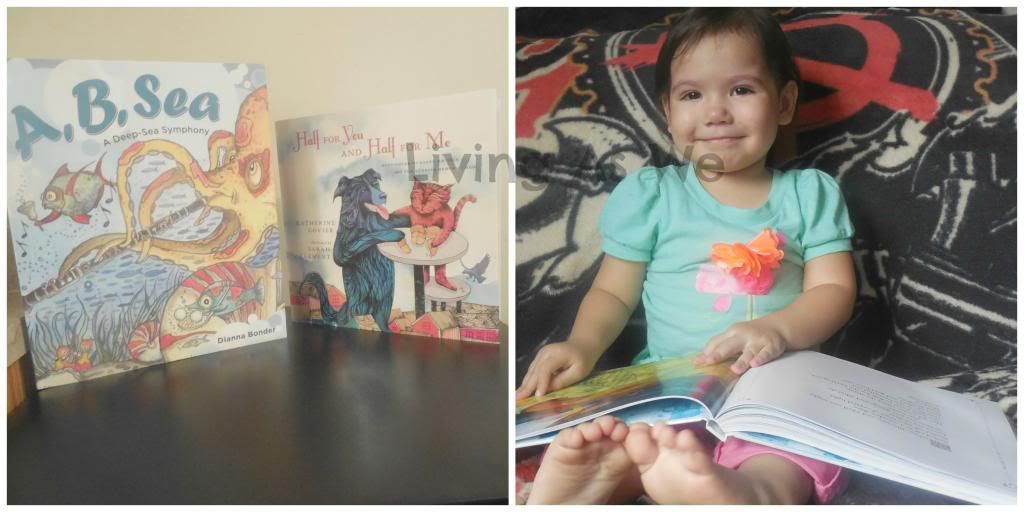 :) She's happy with her new books! (Don't mind the SOA blanket in the background)